Mining companies face a broad range of challenges
Maintaining productivity in the face of declining grades, remote and technically challenging ore bodies, as well as unprecedented cost volatility requires more sophistication in the tools and systems used to manage and optimize these complex mining operations.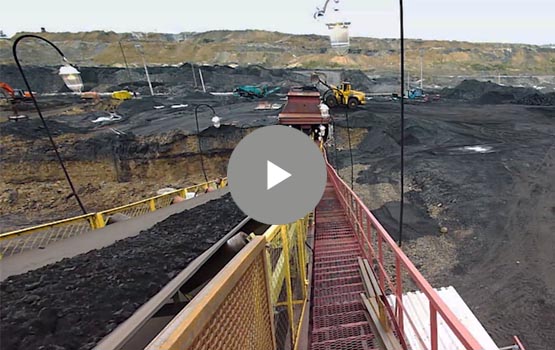 Imagine if you could:

Reduce capital cost, minimize risk and keep projects on schedule across the entire value chain

Increase the level of automation, improve quality, move people away from danger

Enable integration of control and monitoring data from multiple sources

Guide day-to-day and strategic decisions with real-time and historical data per defined KPIs

Quickly resolve and predict unwanted situations using advanced algorithms, modelling, analytics, remote expert assistance
With help from Hitachi ABB Power Grids, you can do all these things and more. Our solutions enable you to leverage digital transformation to optimize your value chain, reach your sustainability goals and weather the next industry downturn. We offer integrated control, communications and software solutions purpose-built to keep your critical operations running smoothly, your workforce safe and efficient, your assets running at their peak, and your power infrastructure "always on."
Complete vision and control across the mining lifecycle
Control, visibility and operational insight: With a holistic view of your critical processes, your mining operation will be better equipped to manage within an ever-changing regulatory environment.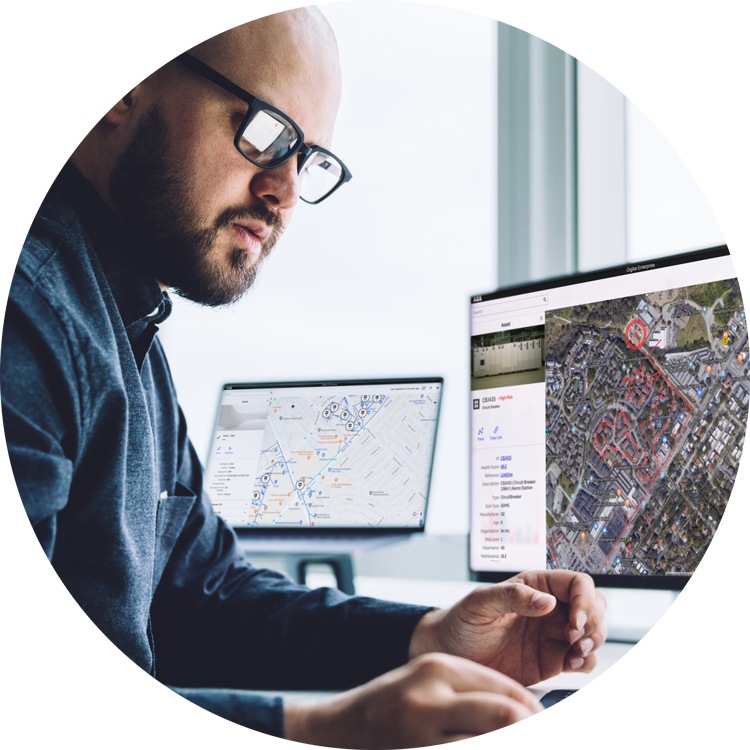 Learn how to adapt to disruption. Join the Digital Enterprise Virtual Roadshow.
The mining industry is undergoing fundamental transformation. Log in to our virtual Digital Enterprise (DE) roadshow to see presentations by our experts on key topics at the heart of digital transformation.
Learn More
Increase your industry IQ
Contact us

Yes, I want to learn more how to leverage digital transformation in my mining operations!
We're ready to help: Call us today at +1-800-290-5290 or request a call back by filling out the form below:
Click here to request a call back
Register your interest today.
First, tell us who you are.